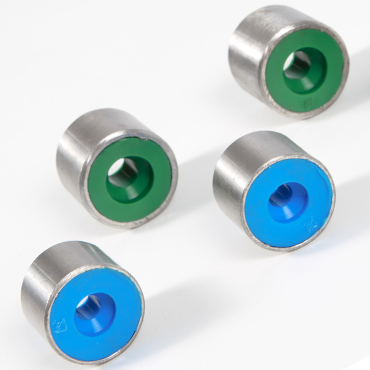 We heard from customers about the challenges posed by split steel bushes, about the issues of corrosion and the associated difficulty of removing them from connectors. And we did something about it.
Our certified synthetic alternatives have all the strength and durability of conventional bushes, AND they are proven to be simple to remove.
Supplied with a protective steel hood, they are available in a range of colour-coded sizes for hassle-free application.